Having a wooden floor can be fulfilling when it is still new and good looking. However, as time goes by, you should start thinking of how you are going to restore it. The earlier you restore it, the better. Here are a number of signs which will tell you whether you will need to restore your wooden flooring:
Dull Floor
When the wooden floor is first fixed, it looks bright and attractive. However, with time, it becomes dull. At this point, the floor is never beautiful and becomes dull. Even when you clean it well, it will remain dull, leading others to think that you have not cleaned it. When this happens, you should consider it as a sign that there is a need to restore that wooden floor. It is also important to remember that when the floor is dull, the overall aesthetic of the home decreases. In this case, it is advisable for you to restore it before the condition worsens. 
Cupping on the Floor
This is also another sign that you should consider restoring your floor. In most cases, cupping takes place when the edges of the wooden floorboards start being lifted higher than the centre of the piece. This could be due to moisture under the wooden floor. Therefore, you would definitely need to restore the flooring. If you ignore such a sign, you will start stumbling on the edges. These edges are likely to cause accidents within the home, so if you have kids, they should be warned, and you should look to get the wooden flooring restored as soon as possible.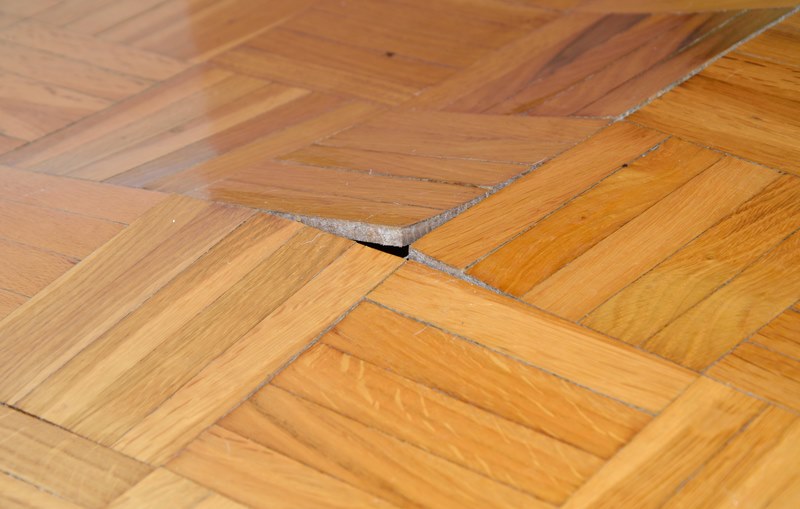 Persistent Odour in the House
Have you started to notice a bad odour in the house? It could be that the wooden floor is already damaged and needs to be restored. Well, you might have to do some proper cleaning in the house, and ensure that everything is clean and the floor is well scabbed. If nothing happens, then you should consider looking under part of the flooring, as the smell is likely to be from moulds which are growing under the floor. Remember it is hazardous to inhale the smell from the algae. 
How to Restore the Wooden Floor
You don't have to get your wooden floor removed so that a new floor can be installed. Most of the time, a simple restoration would be more productive and cheaper than having the floor redone. You can use the floor sander and floor finishes to restore the whole thing. In fact, the floor finishers you can do yourself, and don't have to hire someone to do it for you. Some of the restorations (as long as it is not an entire replacement of the floor) can be done yourself. However, you must ensure that you choose the best floor sanders and finishes. If however, you are not sure how to go about it, you can hire an expert.
We hope you have found this blog useful. If you have any questions, feel free to visit our contact page or call us on 020 8427 6604.