The Bona floor is stunning and can transform your home's interior as soon as it's installed. However, to keep it looking beautiful all the time, you have to familiarise yourself with Bona floor care tips.
Scratches and dirty marks become quickly visible and can ruin the classy look of the floor. That's why you should treat the surface with a lot of care and always fix the slightest damages. The tips discussed in this article should make it easier to keep your wooden floor spotless and flawless. 
Always Have Sliders For Furniture
It is easy to move furniture around your house without giving it a second thought. That, however, can ruin your floor before you even know it. That's why you always want to have some sliders under every piece of furniture in your home to avoid scratching the Bona floor.
Even though scratches may be inevitable on a Bona floor, furniture pads go a long way in reducing the probability of such scratches. You should add them to the legs of various furniture pieces, including beds, chairs, tables, sofas and others.
No Shoes In The House
A hardwood floor is not cold, and therefore there is no need to put on shoes whenever you are indoors. Other than tracking dirt into your house, some shoes are not soft enough for your smooth wooden floor. You should train your family as well as request guests to remove shoes before walking into the house. 
Wipe All Spills Immediately
You should always use a slightly damp and clean cloth to clean up any spills on your hardwood floor. You should not use steam or wet mops as they damage the floor with time. If the wood absorbs water, it can swell and then shrink, causing splitting, gapping, and cupping in the long run. Therefore, you should clean up all spills immediately and keep humidity levels as low as possible.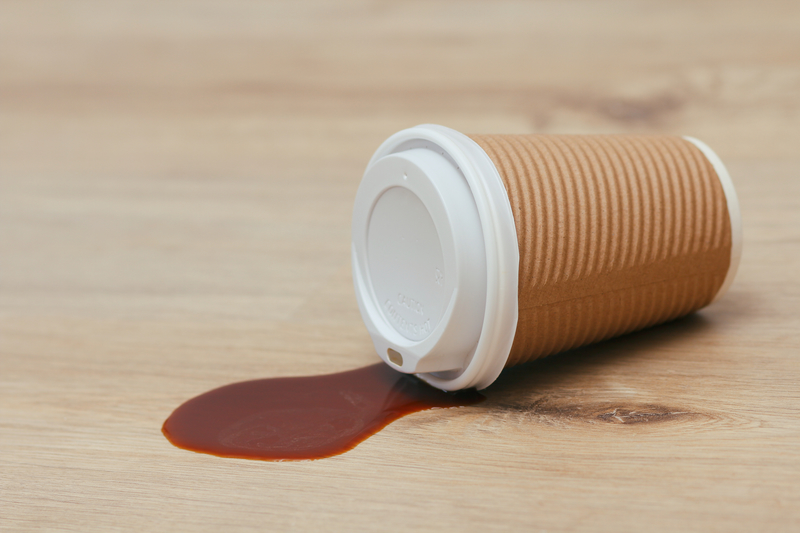 Recoat the Floor At Least Once In Five Years
No matter how much you take care of your hardwood floor, it will lose its shine after extended periods. That's why it's important to apply a new coat of hardwood floor finish after some time. How often you should do this depends on the traffic experienced in the house each day as well as your lifestyle. 
Add Mats And Rugs
In areas with high traffic, you should add mats and rugs to avoid ruining the look of your floors. Such areas are also susceptible to grit and sand, which cause scratches on the wood.
Only Use Recommended Cleaners 
Mopping and cleaning must be done at least once per week. However, when doing general cleaning you should only use recommended cleaners. Some cleaners such as wax and vinegar make your floor dull.
Groom Your Pets
Pets are members of your family and must also be kept clean to keep your interior looking good. Wash and brush your pet regularly to prevent hairs from spreading all over the floor. You should also trim the pets' claws to prevent scratches on your spectacular floor. 
Conclusion
Bona floors come in different finishes and stains. It is one of the easiest floors to take care of when you've got the right tips. You should, however, get it installed by professionals to avoid unnecessary disappointments. In addition, be sure to go for products made for wooden floors and follow instructions so that your floor can retain its classy look for years.
To find more information about this, get in contact with us you can phone us on 020 8427 6604 alternatively, you can visit our contact page to send a message.