A floor sander is a tool used for sanding the surfaces of wooden floors. Floor sanders connect sandpaper and the instrument, in order to speed up the work. There are lots of types of floor sanders for different kinds of problems. Let's delve into the different types of floor sanders and all their uses.
Heavy-Duty Sanders
A heavy-duty sander would be known as a drum sander, these sanders are for your toughest jobs. They will be able to sand the floor without any strength required from you. The only thing is because they are so powerful you must be aware that it may be stripping back the wood more than you think.
Smoothing Sander
Smoothing sanders are also known as vibrating sanders to smooth out the wood after you have used a sander drum. Smoothing sanders are much more lightweight and easier to manage. This sander will basically glide across the hardwood floor and you won't have to worry that it will scrape the floor as they don't pose any threat to your wooden floor. This type of sander will get your wood down to the smoothest finish.
Edge Sanders
This sander is often used for getting to the harder to reach places such as the corners and edges of the wood. Edge sanders are a lot smaller in size than the other types of sanders, as they are handheld. Edge sanders have dust bags attached to the back of them. Although these sanders are smaller, they provide a lot of power and they will get the job done.
Belt Sanders
These sanders are also known as strip sanders. This sander is used electrically which has a revolving brush at its front. It is mainly used only on softwood. These types of sanders work best on smooth services, they can also trim, sand and level areas out.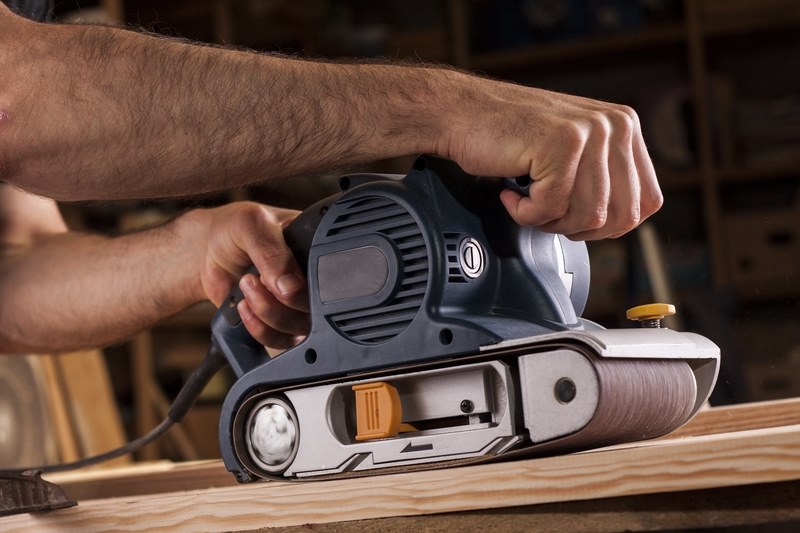 Sander Vacuum
Its, not a secret that sander machines can generate a lot of dust. While most sanders do have a bag attached to the back of them, dust is still very easily caused and can create a huge mess in your home. A sander vacuum will help polish up the floor after it has been sanded. As well as getting rid of that annoying dust. It can be very difficult to remove all of the dust from sanding without a sanding vacuum as the dust is so fine.
Always make sure that you are using all of the correct safety equipment when sanding the floor such as a mask, eye protection, gloves and maybe even overalls to protect any clothing that you don't want to ruin. Sanding can be very dangerous if you do get the fine dust particles in your eyes, therefore, safety goggles are probably the best option. Elbow pads would also be advisable. 
If you would like to find out more about floor sander hire or the equipment that is available, please don't hesitate to contact us on 02084 276 604 and one of our friendly team members will be able to help you or alternatively head over to our contact page and we will be in touch as soon as we can.