Sanding a wooden floor isn't your typical DIY job. It's not something you need to do every week, every month or even year. You probably don't own your own floor sander, but that's a good thing. Because of the infrequent need for this very specific equipment, hiring one is always going to be the best option, but which floor sander is right for your home or business?
If you're about to embark on this particular task and your wooden floors are looking past their best, we're going to take a look at your options. We'll also try and give you some simple tips and tricks to make the whole job go much smoother.
Choosing the Sander
The first thing to say is that the sander you choose is going to depend on a number of things that are specific to you. The size of your floor is going to be key, but also the current state of it. If it's been newly installed, then it might not need much work. However, if it's in serious disrepair, then you're going to need something a little more hardcore in terms of sanding.
Sanders for the floor basically comes in three main varieties; the drum sander, the belt sander, and an edge floor sander (sometimes just called a floor sander).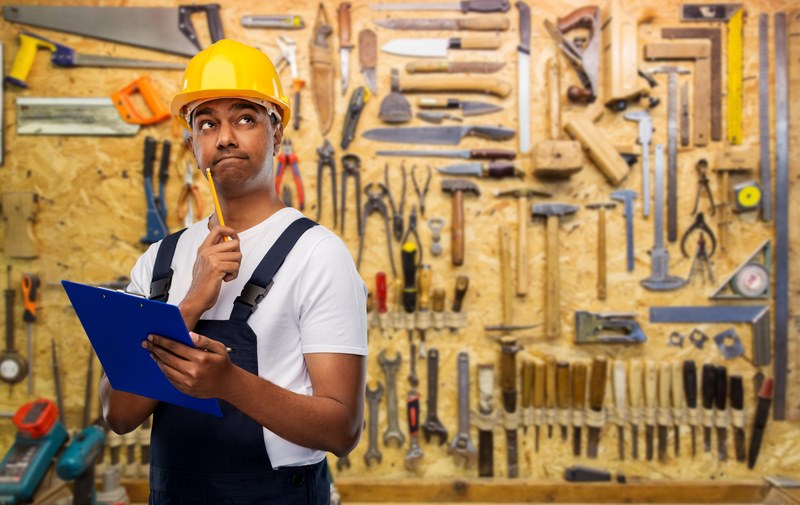 Drum Sander
The Drum Sander is probably the sander you need if your floor needs some heavy-duty sanding or covers a large area. It's the largest and most aggressive of the three, so you will need a strong hand when using it. When we say it's 'aggressive', we mean that it will remove cuts, knots, and scratches by being stronger than other sanders. If you're using a drum sander, you need to be careful not to go too hard on a particular area as you can seriously damage your floor if you aren't experienced in using one, so be careful.
Belt Sander
If you're trying to remove existing paint, stain or varnish from a large floor, then a belt sander is another good option. As the name suggests, the sander is done through the movement of a rotating sanding belt. This can alter the abrasiveness of the sanding process. If you're working on a particularly rough floor, it's a good idea to use a coarse belt first, then move progressively to the finest one until you're happy with the finish. 
Also, sand the floor in the direction of the grain. If you can, get a sander with a dust collector attached to it to eliminate dust in the air as much as possible. It's still a fairly aggressive sander, but not quite as hard as the drum. They can come in a couple of different sizes, depending on the floor size, so choose wisely. The larger the sander, the harder it will be to control.
Floor Edge Sander
The final option for you is the floor edge sander. No prizes for guessing that this piece of equipment is for areas around the edge of the floor. Most other sanders will have circular motion, meaning that the 'corners' of that circle can get missed, especially those around the outside edge of the floor. The best tip we can offer with this sander is, when you first turn it on, you should lean it back at an angle to avoid damage when it first comes into contact with the floor.
There are other options for sanding, but the handheld varieties are more suited to walls, doors, and other pieces of smaller furniture. When you're hiring your next floor sander, please keep these things in mind and you'll soon have a floor that looks fantastic, lasts for years, and will be as smooth as silk. 
So, if you are looking to hire a floor sander, Floor Sanders London has you covered. Call today on 02084 276604 or visit our contact page for more details.