Floor sanding is a simple way to touch up worn down and damaged hardwood floors without removing their rustic charm. But getting this done professionally can seem like a pricey option for those who are hoping for a more affordable way to give their floors some much-needed renovation.
Do It Yourself floor sanding is always an option, and if you are willing to rub in the elbow grease and put in the extra effort, it could be a much more cost-effective option. But how much, exactly, are the DIY floor sanding costs that you'll have to expect?
Floor Sanders Cost
The two main tools that you will need in order to fully sand a floor are a drum sander for the main sanding efforts and an edging sander for corners. Of course, purchasing these machines for a one time job is not recommended, which is why hiring a sander is a much more affordable and easy option.
With our floor sander hire, you can expect to pay a low and reasonable price. Below you can view our variety of floor sander packages you can hire for how long along with the cost. Such as a Belt and Edger floor sander combo that you can hire for a low price of £39 for a days hire or £154 for seven days hire. We also offer weekend renting at a lower price.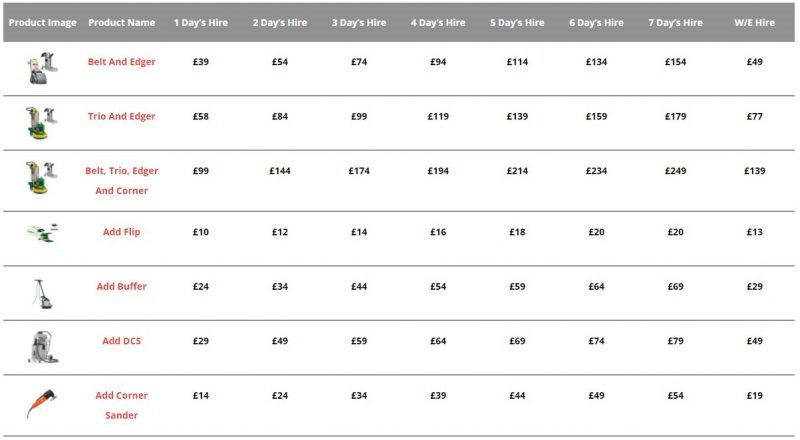 Sanding Sheets Cost
Apart from these two tools, you'll also need to have plenty of sandpaper, as you will blow through them quickly and need replacements regularly, some nail punches and hammers, and some tools for safety and protection – like dust masks or respirators and preferably some form of noise protection.
The sanding sheets you will need may total up to around the same price of hiring the respective sanders if you have a large surface area to cover, so around $20-$70 as well, becoming more expensive the more floor you have Other tools and protective items may be purchased for a relatively cheap price at your local hardware store, or you may have some of your own lying around.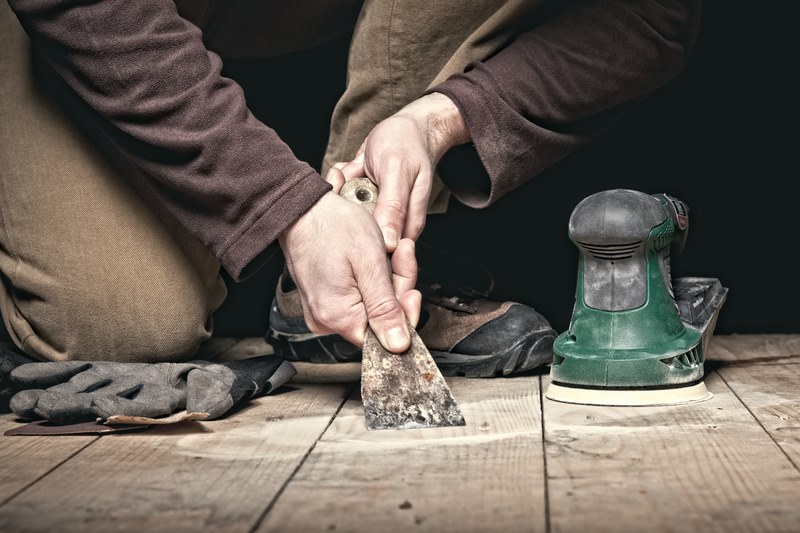 Finishes and Accessories Cost
After you are done sanding, you may want to coat the floor
in varnish for a proper finishing. The price of varnish differs depending on the brand and the size of the can, as well as the amount you'll need for your overall floor. With that being said, expect an 8oz can to cost around $20 and go upwards from there. You will also need a varnish brush and some gloves if you don't want to get your hands oily, but once again, these are available at low prices in any hardware store.
DIY floor sanding can seem like a complicated process, but in the long run it can be far cheaper. Depending on the size of your floor, the total costs may be less than a quarter of the price involved
with getting a floor professionally done.
We hope this brought you some valuable information, if you have any other questions or concerns about floor sanding costs, please do not hesitate to give us a call on 020 8427 6604.